The Opening Ceremony of European Universities Badminton Championship took place on 23 June in Lodz, Poland at Sports Bay. The Ceremony was attended by vice-rector of Lodz University of Technology prof. Witold Pawłowski and Director of the Department of Sport of City of Lodz Mr Marek Kondraciuk.
EUSA Executive Committee representative Mr Panos Razis welcomed all participants and wished all the teams and participants who came to test their skills and abilities well ahead of the start of the competition, while also thanking the Organising Committee for all their contributions.
The competition is organised by Lodz University of Technology Sports Association with the contribution of Lodz University of Technology and Polish University Sports Association.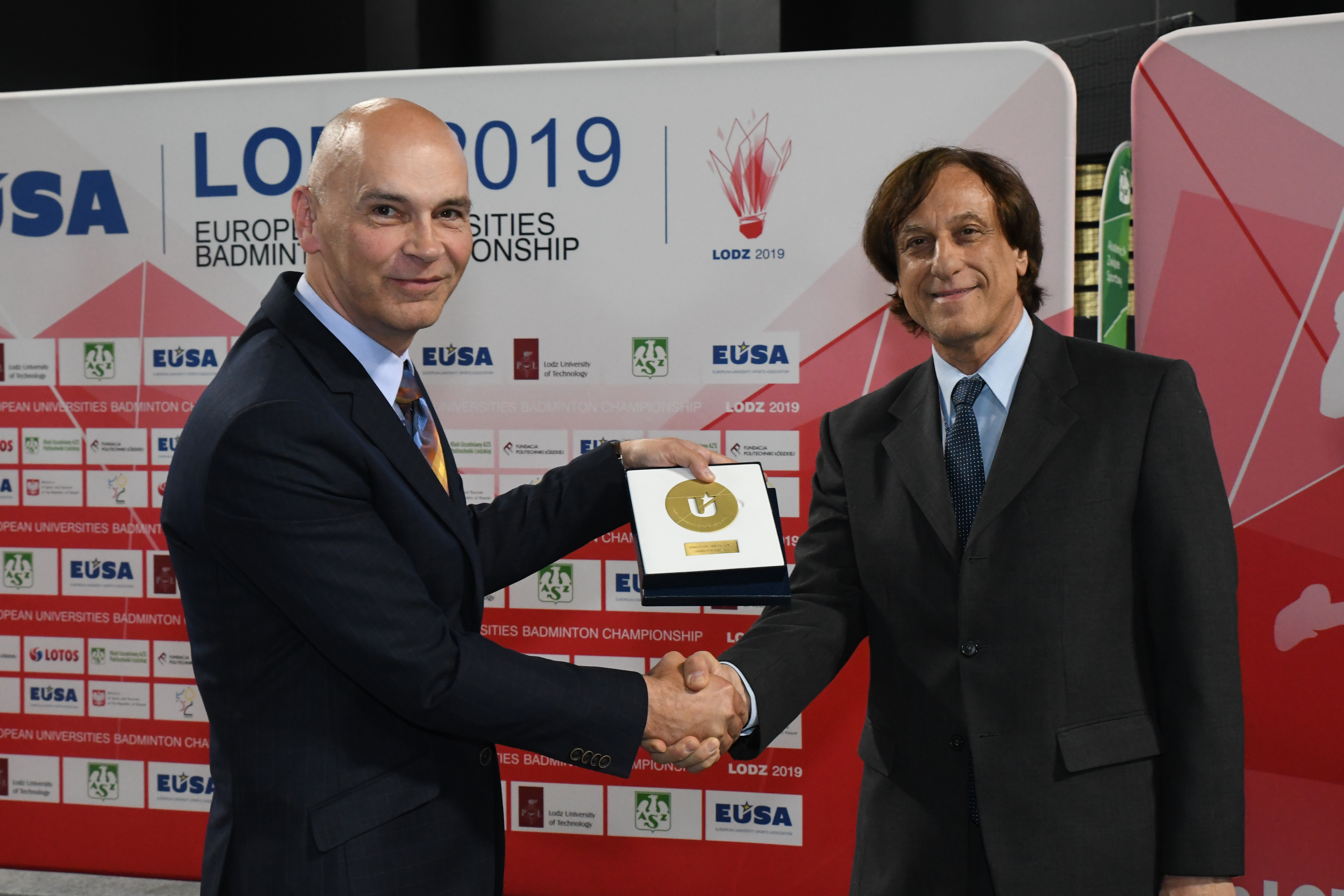 The Championship will take place from 23rd to 29th June in Lodz, Poland.
EUSA is represented by Mr Panos Razis  and Mr Liam Smith and the Technical Delegates are Mr Erik Ligtvoet and Ms Isabelle Jobard. They will make sure that the event will run smoothly and without problems. The Competition will host 15 university teams from 11 countries.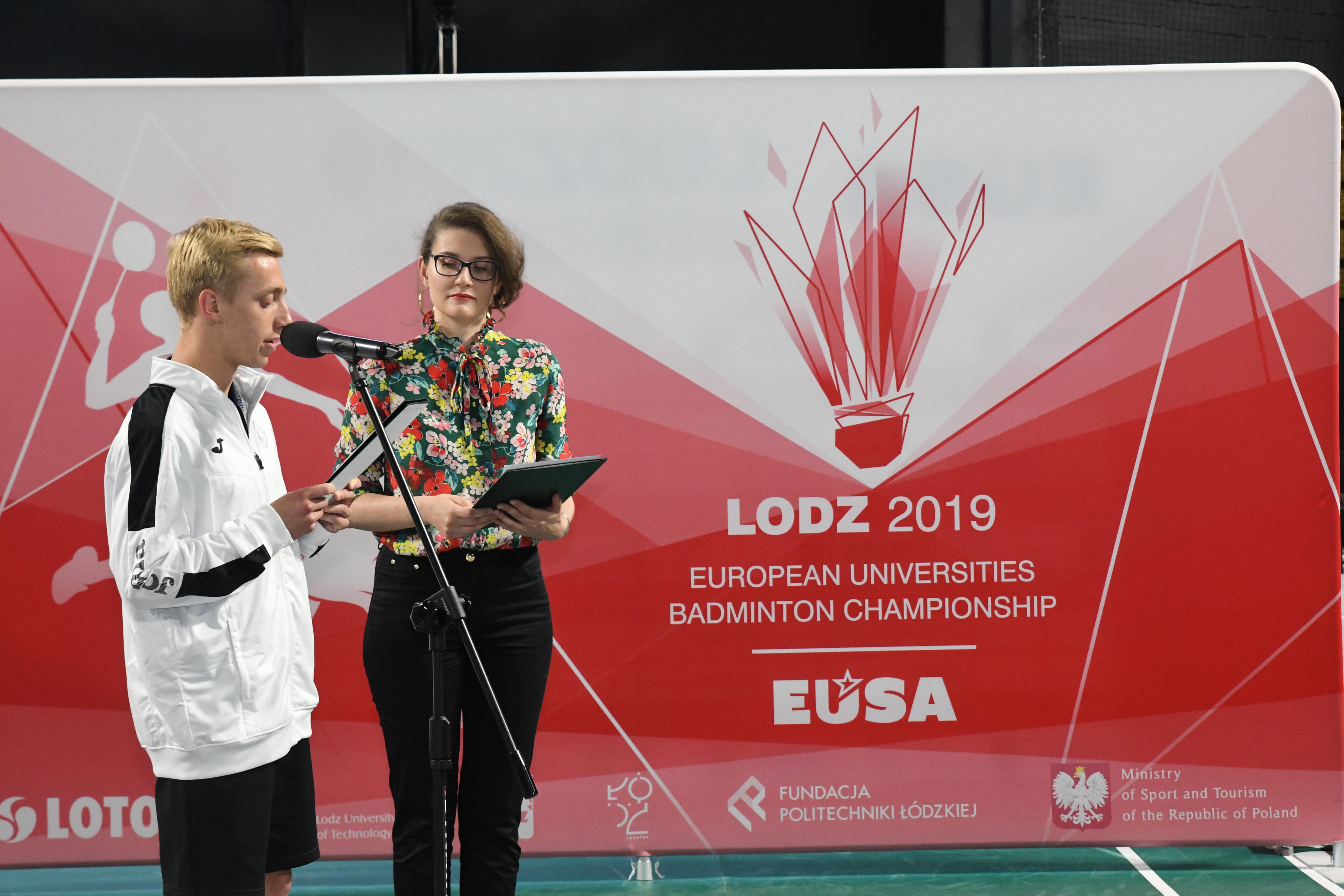 The title of European Universities Badminton Champion is defended by Uludag University.