EUSA Insider: Laura Wich
Age:                   26
Place of Birth:  Rheinfelden, Germany
University:        University of Duisburg-Essen (GER)
Sport:                Badminton

Briefly describe how and why did you get involved in Badminton?
You could say that it was quite a big coincidence: one day our teacher in elementary school got sick and we got a substitute teacher for that day. In physical education class we played badminton and afterwards the teacher asked me if I wanted to join the local badminton club, where he was the trainer. I went once and fell in love with this sport. I was eight back then.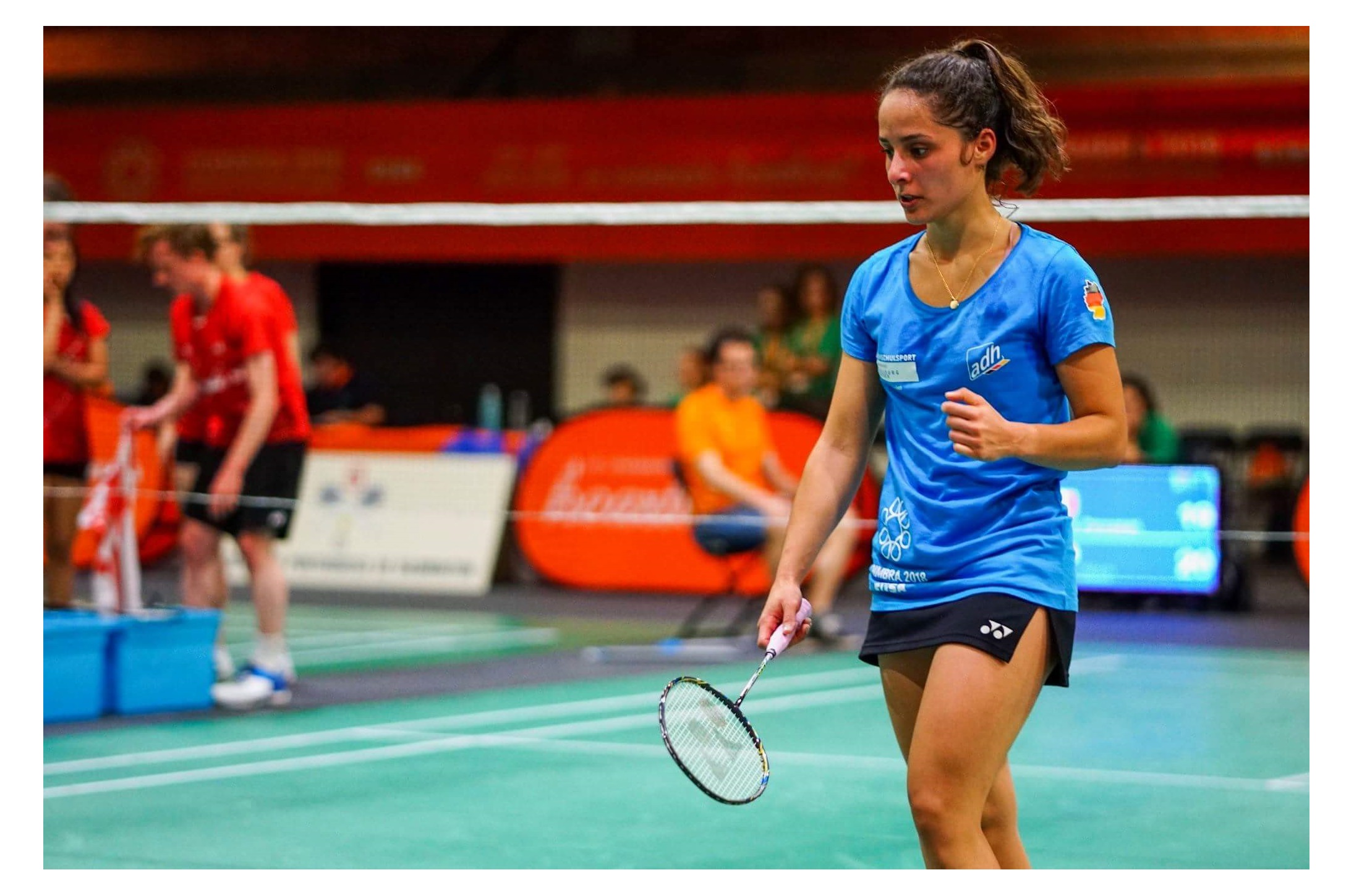 What do you study? How do you balance your study, trainings and competition?
I study Spanish and Physical Education for being a teacher. When I was training full-time (until 2014) it was very hard and very exhausting to handle everything well. Now it is a lot easier because I reduced the amount of training and competitions a lot. Today I train regularly at the gym which gives me a lot of freedom because of the time flexibility, and that helps me stay fit and active. I hit the badminton hall every once in a while if I'm in the mood for it. But you could say that I've almost retired from badminton training on a regular basis.
Tell us about your experience of the European Universities Championships 2017. Is this your first time at an EUSA event?
I must honestly say that the EUC 2017 in Ljubljana, in my opinion, wasn't the best for me personally. The setting and the city was beautiful and well-organised, but I wasn't as successful as I hoped. But my first European Universities Championships was in Uppsala (Sweden) in 2013, where me and my partner won the gold medal in the women's doubles event. It was one of the best experiences I've ever had and I got to know so many new and different people from different cultures. Uppsala as a city and host was perfect and of course the parties were a lot of fun. All in all, I was lucky to participate in four championships.

Why do you think university sport events are important?
It is great for connecting and for new experiences. Also you get together with similar-minded people where you can get a lot inspiration for your training, for example.

In 2019 the European Universities Badminton Championships will take place in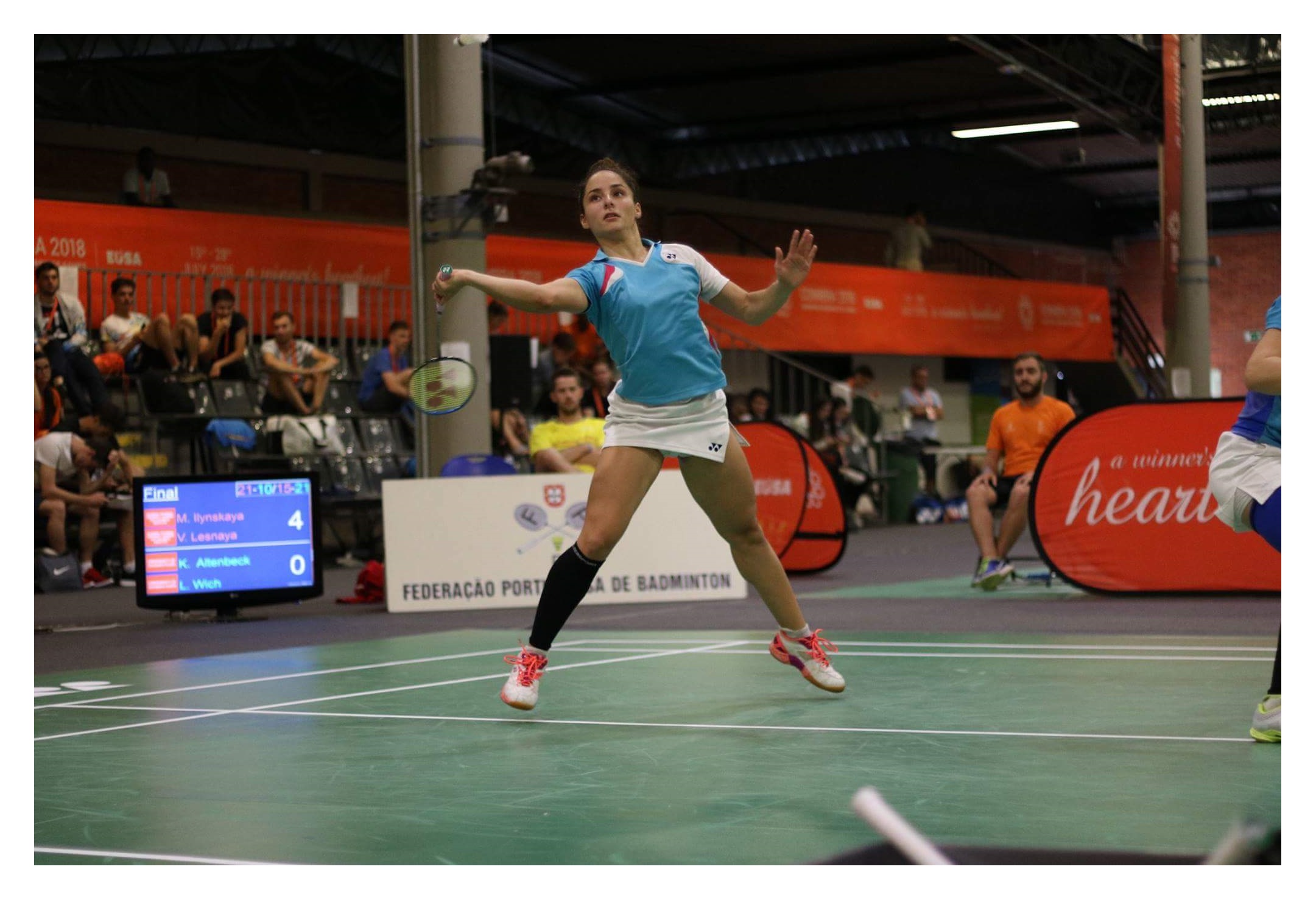 Lodz, Poland. Do you hope to be there, and if so, how have your preparations been, and what do you hope to achieve?
I will participate in the EUG 2019 in Lodz. Unfortunately my preparations didn´t go as planned due to university and illness. Sometimes this happens, so I can´t really tell you a specific goal or achievement. I just will give my best and see how far I can get, in the individual event as well as the team event.

What is your favourite university sport moment?
That's easy: winning the women's doubles final in 2013 at the Championships in Uppsala. I played with my former flat mate and we won the deciding set 29-27.
What is your message to European student-athletes like yourself?
You should definitely participate in at least one Universities Sports event, if you have the chance to. I think it is definitely worth it, and is even worth it if it prolongs your studies for one or two semesters.

EUSA would like to congratulate Laura for her success at the previous EUSA events and we hope to see her again very soon, at the European Universities Championships 2019! 
Source: www.eusa.eu